Top-Rated Gutter Cleaners in Atlanta, GA
We are career professionals that are dedicated to providing you with the highest level of customer service and performance. We're homeowners just like you, so we know that great work from us means you can feel confident referring A Better Gutter Cleaning to your neighbors, family and friends.
What Makes Us Top Rated
A Better Gutter Cleaning is rapidly growing each year because we offer exceptional service and drive results. Our team is experienced, friendly and helpful, and they always come prepared.
We're a top-rated company because we have:
Over 20 years of experience in the industry
More than 90,000 completed projects to date
Dedication to customer satisfaction
Consistent business growth of 20% every year
Knowledgeable, dedicated and experienced team members
When you request a gutter cleaning service with us, we'll leave you with gutters that are free of debris to ensure your system flows appropriately and efficiently.
After removing the leaves, dirt and other buildup from your roof and downspouts, we'll clean your driveway and walkway to ensure a spotless path to your door and a beautiful landscape. Additionally, we come prepared for gutter repair services. If we notice something is broken or damaged, we'll let you know immediately before we replace it. We stock our vehicles with any equipment we might need, so we're always prepared to fix damages on-site.
Along with our cleaning and repair services, we also offer gutter protection and installation that can help drastically reduce the number of times you need to clean your gutters. Protective screens lessen the chances that your gutters are damaged and help minimize the amount of buildup so you can keep your home and gutters safe all year long.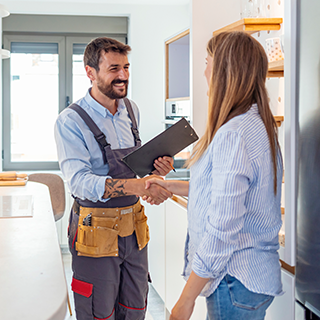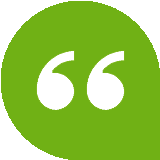 A Better Gutter Cleaning won the Consumers Choice Award for exhibiting professionalism, integrity and superior customer service. Our clients are our No. 1 priority, and we value their input, but you don't have to take our word for it. You can review our complete list of testimonials and see for yourself why our clients love working with us.
"These guys do an amazing job on our gutters. We have a lot of trees and therefore leaves. They come on a schedule three times per year to clean our gutters. They are always prompt and on time - and it's easy to schedule them or modify the visits. We also had a service request on a broken gutter and they took care of that too! Highly recommended."
MARK, SATISFIED CUSTOMER
Schedule Gutter Cleaning in Atlanta, GA
A Better Gutter Cleaning has been a leader in gutter cleaning services since our start in 1998, and we're the fastest growing gutter cleaners in Atlanta. With over 20 years of experience, we know a thing or two about repairing, protecting and cleaning gutters.
Our exceptional team is always prepared for their projects, and they have the experience to ensure they do their job right the first time. Our management holds several certifications and has the educational background to show their expertise. On top of delivering high-quality service every time, our team goes above and beyond to uphold the integrity of your home. Our team will always ensure your home is free from any debris or mess from our services before they leave so your home and landscape look pristine.
Request a free quote for gutter repair or gutter cleaning services from the leader in the industry. We're always ready to help, and we look forward to speaking with you.