Roof Vent Boot Repairs
Extending from your roof, your pipe vents let air into the waste line. Allowing air into your plumbing system creates the pressure that the system needs to push your wastewater out to the sewer system. Overtop of these vent pipes are roof boots, which are usually made of rubber.
The seal on these rubber boots will last 5-7 years before it starts to dry-rot and crack.  The problem is when that seal is broken, rainwater can come directly into the attic or under the shingles causing all kinds of expensive problems.  While we are cleaning your gutters, we will inspect the vent pipe boots and let you know if we see any that need replacement.  We can usually replace them for you on the same visit.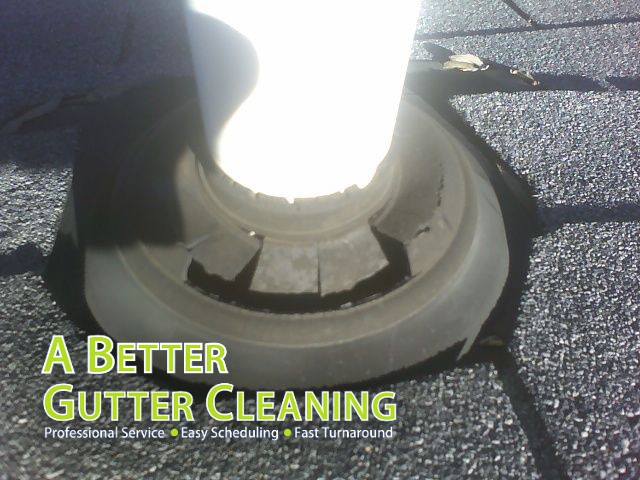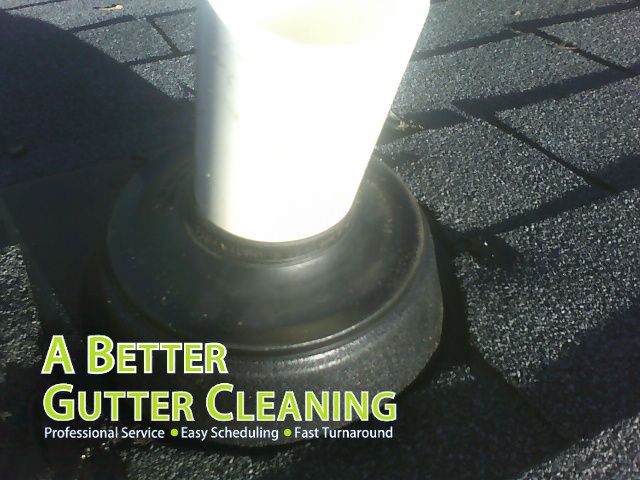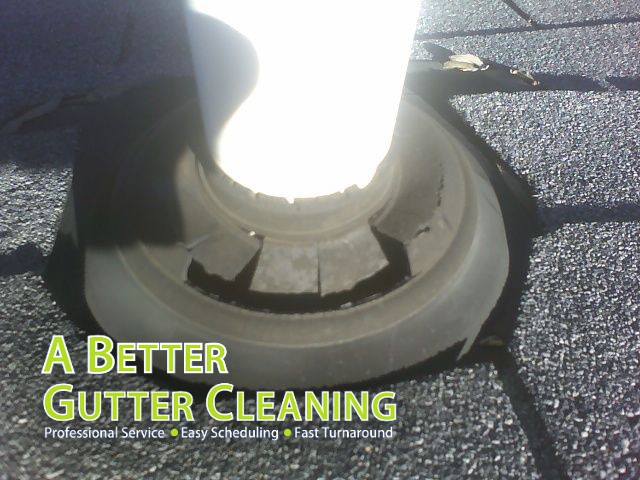 Signs Your Vent Boot Needs Repairs
A worn-out or damaged roof vent boot can cause a leak in your home. When this happens, you'll notice:
Cracked paint on your ceilings or walls.
Peeling wallpaper in your bathrooms or kitchen.
Watermarks on your ceiling or walls.
Outdoors, you might see that your shingles are starting to pucker instead of lying flat around your vent pipes.
Gutter Cleaning and Roof Repair Services in Atlanta, Georgia
Over time, your vent pipe boots, which are a type of flashing, will naturally wear out and need replacement. It's also possible that your seal may become damaged from exposure to harsh environmental factors.
Regardless of whether age or weather is the cause, the team at A Better Gutter Cleaning can handle your vent pipe flashing repairs. You can count on us to repair any damage — we'll get everything done right the first time.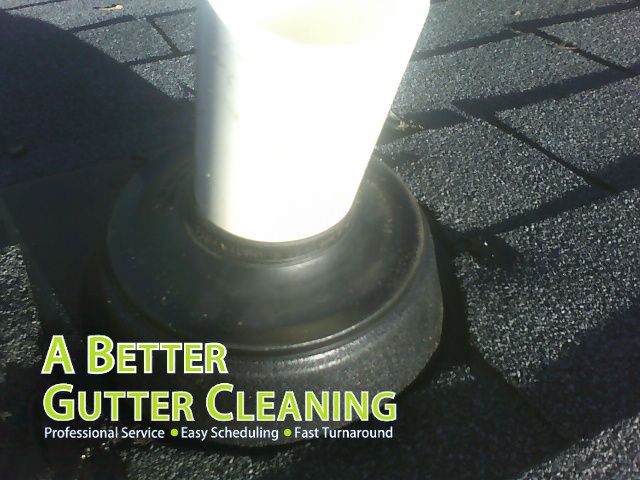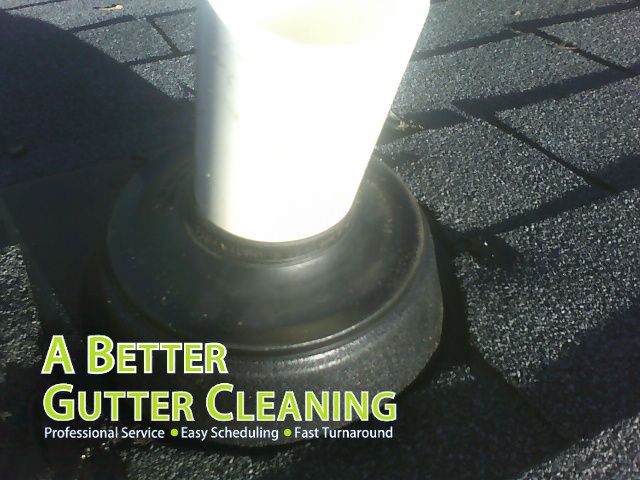 Why Choose A Better Gutter Cleaning?
Receiving a quality vent pipe boot repair job is easier than ever with our team of dedicated professionals. With several certifications and years of experience, you can trust that we have all the necessary qualifications to get the job done.
When you schedule a pipe boot repair service, we'll keep you up-to-date throughout the entire process with our customer portal. Along with letting you know where our crew is at all times, we also send out regular alerts by text or email. We'll notify you right after you schedule a vent boot repair service, send a reminder the day before our crew is scheduled to come out and let you know we're finished once your repair is done.
Best of all, our crew can work on your property even if you're away from home, so you'll have the convenience of scheduling roof vent pipe flashing repairs at any time.
Get a Free Estimate Today
If you've experienced some signs of a worn or damaged vent boot, A Better Gutter Cleaning can help you remedy those signals. Our team serves residents in Atlanta, Georgia, as well as the surrounding suburbs. We're proud to deliver quality repair jobs you can count on.
If you have any questions about the process or cost of our roof vent pipe boot repairs, we can provide you with a free estimate. Call us today to get started.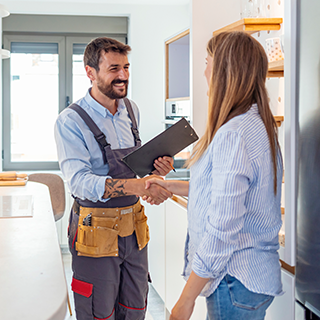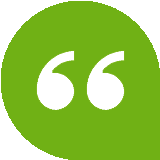 "They came. They saw. They cleaned. I absolutely love this service. I don't have to think about getting my gutters cleaned. I look up, they're clean!! Highly recommend."
JOCELYNE, SATISFIED CUSTOMER