Gutter Cleaning and Repair in Stone Mountain, GA
At A Better Gutter Cleaning, we offer highly rated gutter cleaning services in Stone Mountain, Georgia. Our team can handle everything from installation to repairs for gutters and roofing. When you need a job completed, our trained and certified professionals provide effective results to ensure water flows freely in your system.
We continue to deliver top-notch results with new cleaning techniques throughout the years. You can rely on our professionals to replace, clean, inspect or restore your gutters with expertise.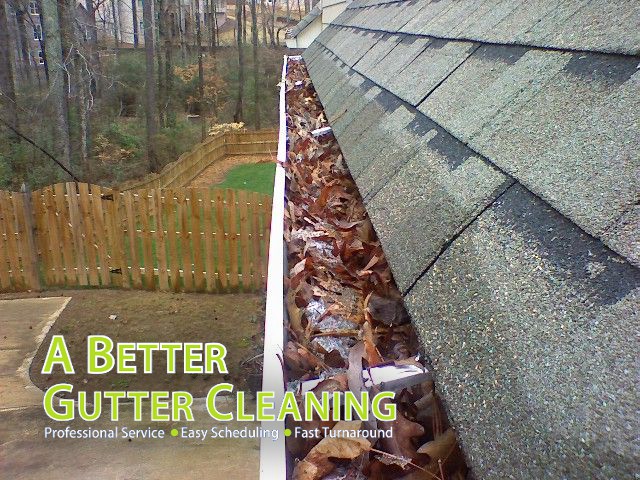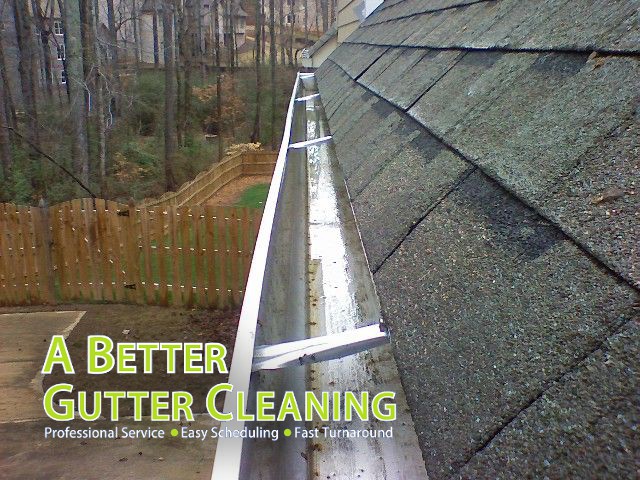 Serving Stone Mountain, GA & Nearby Areas
Gutter Installation
We offer an assortment of functional and stylish options when you need to upgrade or replace your gutters. You can choose from 5-inch, 6-inch and 3-by-4-inch aluminum downspouts in over 20 colors to match the appearance of your home.
Our professionals measure your home with precision to ensure a perfect installation. Hidden hangers provide a seamless look.
Gutter Cleaning in Stone Mountain
If you want to ensure your gutters look pristine and work in optimal condition, schedule gutter cleaning services in Stone Mountain, Georgia, with us. Over time, a buildup of debris naturally creates clogs and offers an environment pests find comfortable. When you need to clear your systems, we send out a three-person team to complete the job.
Our professionals remove 100% of dirt, leaves, twigs and branches to restore excellent water flow in your gutters. In addition, we remove the debris from your property when we're finished.
Gutter Maintenance
Checking your gutters prevents possible issues from turning into costly repairs. Professionals at A Better Gutter Cleaning ensure everything works as it should during regularly scheduled inspections. Addressing issues early on and keeping your gutters clear extends your system's longevity, saving you time and money.
Our knowledge and expertise allow us to make accurate assessments. We perform thorough diagnostics to address any conditions requiring service.
Gutter Repairs and Other Services
We can fix various issues, whether your home contains a leaky system or damaged gutters. Our experienced team will arrive with the equipment to complete any job. We use our certified training and knowledge of industry standards in every project.
Our team offers objective advice to help you make an informed decision. If you'd like to proceed with a gutter repair in Stone Mountain, GA, we can fix your gutters at that time for an efficient and convenient timeline.
Some other services we offer include:
Why Choose A Better Gutter Cleaning?
Regardless of the services you need, you'll benefit from hiring a team specializing in everything gutter related. Our team delivers prompt responses to answer your questions. In addition, our dynamic presence online provides ways to keep you informed.
Our user-friendly customer portal allows you to schedule services, even when you're away. Email and text notifications confirm your scheduled service, send reminders and alert you when we finish a project.
Request a Free Quote for Our Gutter Services
When you contact A Better Gutter Cleaning during business hours, we offer a custom quote in 30 minutes or less. With fast turnaround times and high-quality results, we offer everything you need from a gutter cleaning company in Stone Mountain, Georgia. 
Request a free estimate to get started!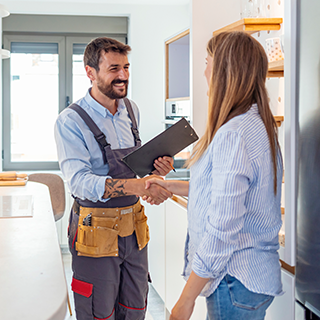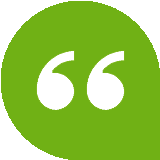 "If you are looking for a quality company to work with on a regular basis for cleaning your gutters, this one is it. I recommend this company to all my clients and I personally use them for my own home!"
SHELLEY, SATISFIED CUSTOMER