Professional Gutter Cleaning and Repair in Dunwoody, Georgia
A Better Gutter Cleaning makes it easy for residents in Dunwoody, Georgia, to receive prompt, professional gutter services. With over 20 years of experience and more than 90,000 successful cleaning projects, you can trust that our team knows what it takes to keep your gutter system free-flowing and working as it should.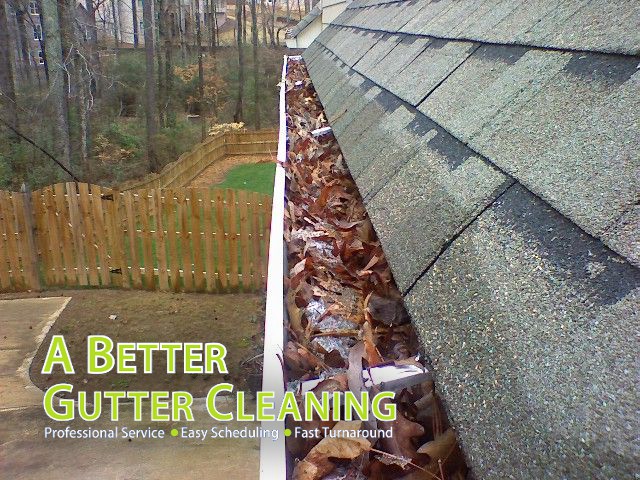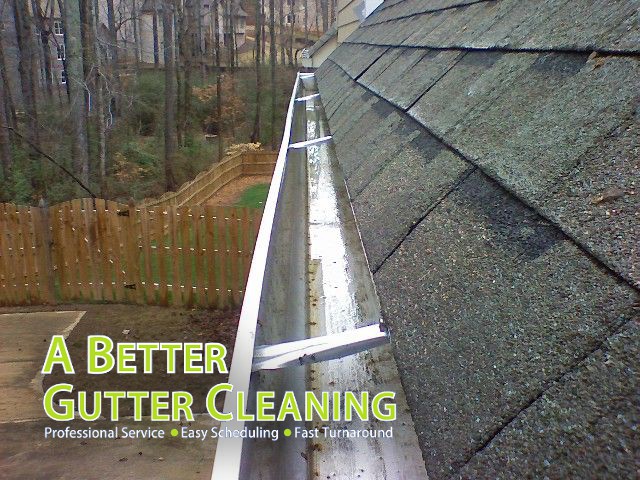 Serving Dunwoody, GA & Nearby Areas
Dunwoody Gutter Services
When you choose A Better Gutter Cleaning, you'll be working with college-educated, trained and certified professionals. We offer an array of services, delivering top-notch work every time.
Installation
Whether you need seamless 5-inch and 6-inch aluminum gutters or a 3-inch-by-4-inch aluminum downspout, we've got you covered. To make sure you get the right look for your home, we offer over 20 different colors for you to choose from. Before we install your new replacement gutters, we'll measure your home to ensure you get the right fit.
Our team will take away and dispose of your old gutters for free as part of our installation service. 
Cleaning
When your gutters system gets clogged, our proprietary cleaning methods will remove 100% of the debris. We even check for and remove fallen leaves and branches from your roof and downspouts, keeping your landscape and home protected from the damaging effects of a clogged system.
Are you concerned about having to clean up after we're done? A Better Gutter Cleaning has you covered because our team will clear the debris off your patios, driveway and walkways for you.
Maintenance
Having our team of professionals inspect and maintain your gutter system offers numerous benefits. During your scheduled maintenance, we might discover an issue with your system. By catching potential problems early on, you can prevent involved and costly repairs in the future.
Repair
If you experience an issue with your gutters, we have the resources and equipment needed to repair them permanently. Before we begin working, though, you can always expect objective advice so you can make the best decision.
Other Services
We offer more than just gutter installation, cleaning, maintenance and repair services. Our team can also provide you with:
Why Choose A Better Gutter Cleaning? 
Getting a quality gutter job done is easier than ever with A Better Gutter Cleaning. We are known for our prompt, professional responses and dynamic web presence, which makes scheduling services quick and convenient. You can even make an appointment for a time when you'll be away. Our reputable, honest team will complete your project regardless.
We want to keep you up-to-date throughout the entire process, so our system regularly sends out emails and texts. You can expect notifications:
Once you've scheduled a service.
The day before our team comes out.
Once your service is complete.
Ready to Get Started? 
Are you interested in learning more about our gutter services in Dunwoody, Georgia? Our team is here to help you get started. When you contact us, we can provide you with a custom, complimentary quote in 30 minutes or less. Reach out today!
When you reach out, we'll give you a free, custom quote on any of our gutter services in Johns Creek. Reach out today to get started.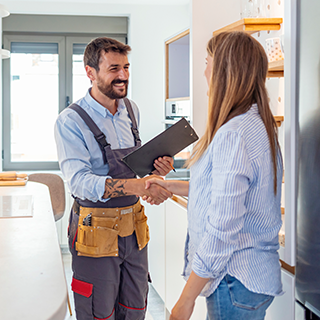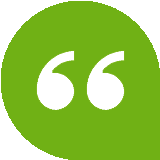 "If you are looking for a quality company to work with on a regular basis for cleaning your gutters, this one is it. I recommend this company to all my clients and I personally use them for my own home!"
SHELLEY, SATISFIED CUSTOMER