Gutter Cleaning and Repair in Buford, GA
With experience since 1998, A Better Gutter Cleaning provides solutions for homeowners' gutter and roofing needs in Buford and the surrounding areas. Our trained and certified professionals protect your systems and keep them free of debris all year round.
As a highly rated gutter cleaning company, we implement the newest cleaning techniques and use industry-standard practices. Benefit from top-quality services in cleaning, installation, maintenance, repairs and more.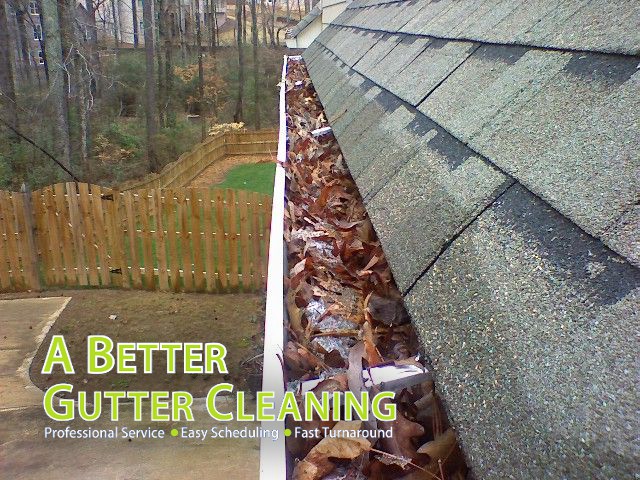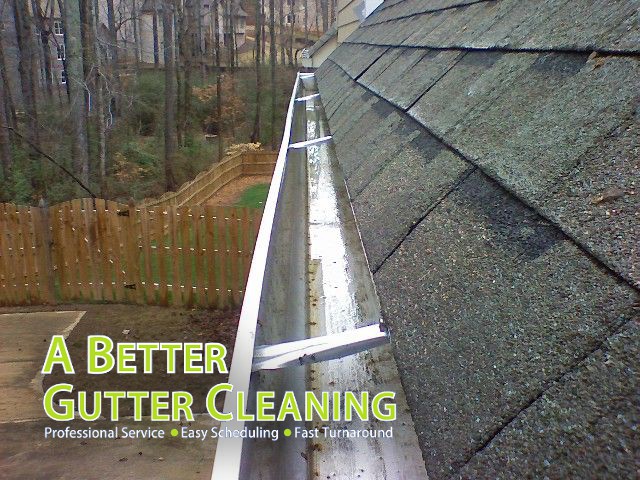 Serving Gwinnett and Hall Counties
Gutter Installation
Our team helps you upgrade or remodel your system if you want to replace leaking, old or damaged gutters. Our 20 colors of aluminum downspouts include 3-inch-by-4-inch, 5-inch and 6-inch sizes. Hidden hangers in the design provide a sleek appearance.
When we finish a project, we will dispose of your old gutters at no additional charge. We're happy to provide the most convenient replacement possible with our gutter installation in Buford, Georgia.
Gutter Cleaning 
Dirt, leaves, twigs and branches naturally accumulate in gutters throughout the year. Our gutter cleaning company in Buford, Georgia, sends three professionals to remove 100% of the debris. We implement safety methods with ropes and harnesses to get the job done.
In addition, we check your downspouts and take care of removing any branches or leaves. As a result of restoring your system's excellent water flow with liquid channeling away from your roof and siding, our services protect your home and landscaping.
Gutter Maintenance
Regular scheduling for maintenance keeps your gutters working properly. Our team uses diagnostic techniques during an inspection to identify any potential issues. If needed, we offer cleaning and repairs to ensure your systems perform at an ideal level.
By maintaining free-flowing water, you save time and money. Clear gutters last longer and are more effective due to less wear and tear.
Gutter Repairs and Other Services
Our professionals will also help you fix your gutter systems. We provide information, offer objective advice and answer your questions when you need a gutter repair in Buford, Georgia.
Our team comes ready with the necessary equipment and resources to provide you with fast results. After an initial inspection, we can get started on restoring your gutters right away.
We also perform other services, such as:
Benefits of Choosing A Better Gutter Cleaning
Experience the most straightforward way to schedule gutter services. Our customer portal allows you to book a service at the most favorable time for your schedule, even if you'll be away.
You can also stay updated on our progress, as we respond with prompt and professional communication. We send emails and texts to remind you of a scheduled service the day before our team comes out and notify you of project completion.
If you'd like more information, our team is available to answer your questions.
Request a Free Quote for Our Gutter Services
A Better Gutter Cleaning keeps your gutters in pristine condition by protecting, restoring or replacing your system with our gutter cleaning services in Buford, Georgia. Feel free to ask about the other services we offer, as well.
To receive a custom quote, reach out to us today!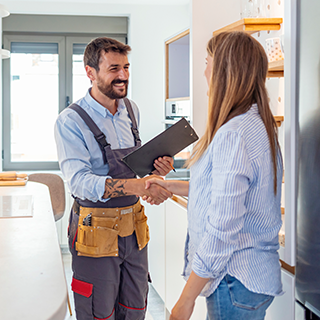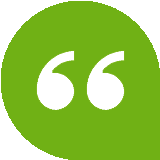 "If you are looking for a quality company to work with on a regular basis for cleaning your gutters, this one is it. I recommend this company to all my clients and I personally use them for my own home!"
SHELLEY, SATISFIED CUSTOMER