Gutter Cleaning and Repair in Duluth, GA
A Better Gutter Cleaning provides every gutter solution house owners need in Duluth, Georgia, and the surrounding areas. We've delivered professional services for cleaning, installation, repairs, maintenance and more since 1998. Trust top-quality results from our highly rated gutter cleaning company.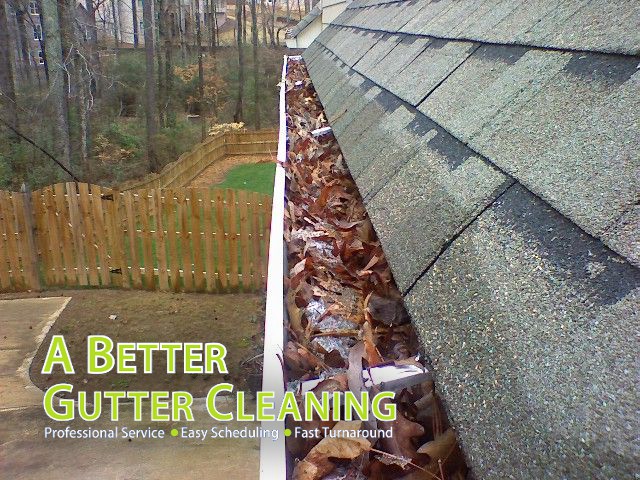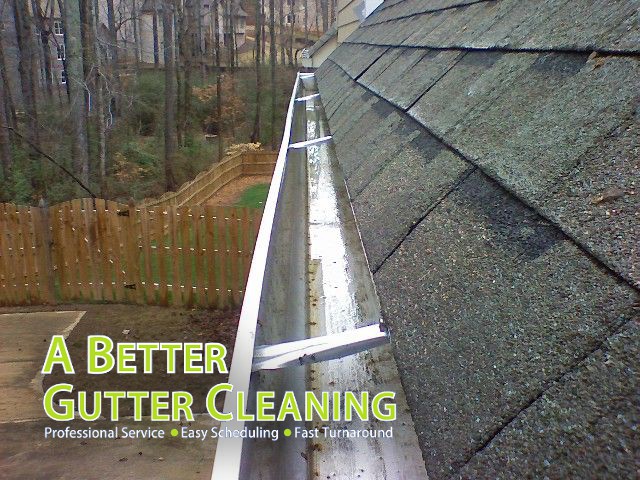 Now Serving Duluth, GA
Gutter Installation
New gutters protect your home from potential issues and boost your property's value. When you need to replace your gutters or want to remodel, our competitive pricing provides a way to get high-quality systems at a cost-effective price.
Our selection of aluminum downspouts includes 3-inch-by-4-inch, 5-inch and 6-inch sizing options with over 20 colors to choose from so you achieve the look you want. We also offer convenience by disposing of your old gutter system for free when you select our gutter installation in Duluth, Georgia.
Gutter Cleaning in Duluth, GA
Dirt, leaves, twigs and branches naturally accumulate in gutters throughout the year, blocking water flow and providing an environment of buildup pests love. Maintaining clear pipes protects your home and family by ensuring the water flows off your house efficiently. Keep your gutters free of debris with the best cleaning gutter services in Duluth, GA.
We send a three-person team of professionals to take care of the gutter cleaning. Our team removes 100% of the debris from your property to make your side of things as easy as possible. Excellent conditions without clogs allow your system to channel water away from your roof and siding to protect your home and landscape from leaks and drainage issues. 
Gutter Maintenance
Regular gutter maintenance throughout the year saves you money in many ways. Benefit from solving issues before they turn into costly expenses and increase the longevity of your system with less wear and tear.
Our professionals use diagnostic techniques during an inspection to ensure everything works properly. Checking your systems on a routine schedule allows your gutters to remain free-flowing.
Gutter Repairs and Other Services
If your system contains clogs or damage from factors like extreme weather and long periods in-between cleaning, we provide repairs to restore your systems. We're well-equipped with experience and equipment to care for all kinds of situations, from bent to broken gutters.
In addition to providing gutter repairs in Duluth, Georgia, we specialize in handling other services, such as:
Why Work With A Better Gutter Cleaning?
A Better Gutter Cleaning makes taking care of gutters effortless for customers. Our user-friendly portal allows you to schedule services with regular text and email notifications to remind you when we'll be coming out.
We can get the job done even if you need to leave or aren't on the property. Our portal provides real-time updates to alert you when we complete your service, and our dynamic web presence offers details about our processes if you want to learn more before scheduling services.
Get a Custom Quote for Our Gutter Services
When you need gutter cleaning in Duluth, we're here to help. Our staff can answer any questions and explain how our process works. We can email you a custom quote in 30 minutes or less during our business hours.
To get started, request a free quote today!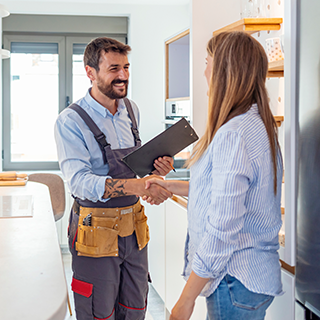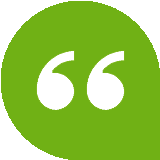 "If you are looking for a quality company to work with on a regular basis for cleaning your gutters, this one is it. I recommend this company to all my clients and I personally use them for my own home!"
SHELLEY, SATISFIED CUSTOMER