Gutter Cleaning and Repair in Woodstock, Georgia
For over 20 years, Woodstock, Georgia residents have counted on A Better Gutter Cleaning to take care of various property maintenance needs. Our team, which is made up of educated and highly trained gutter professionals, relies on roof and gutter diagnostic techniques, industry-standard practices and new cleaning methods to get the job done.
You can trust our highly rated gutter cleaning company to deliver exceptional service every time.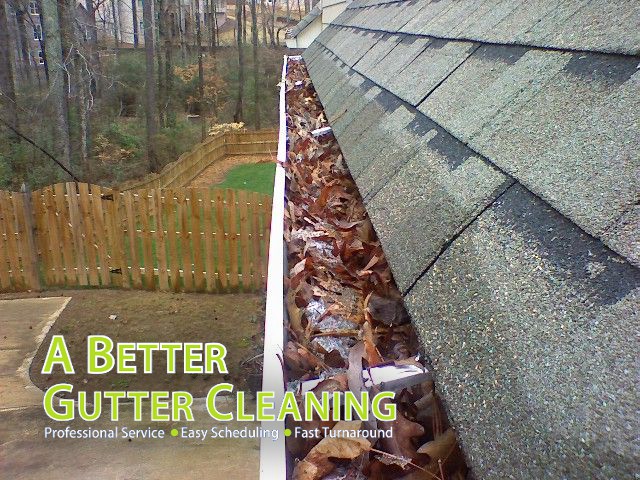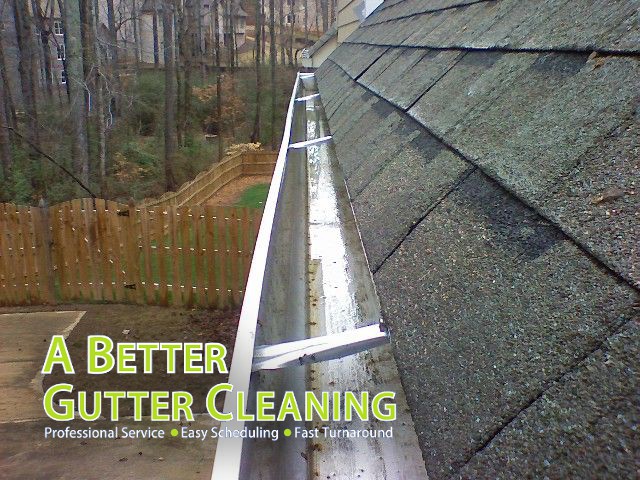 Providing Services in Woodstock, GA
Our Woodstock Gutter Services
Whether you need to schedule gutter maintenance services or book an inspection and repairs, we have you covered with several options.
Woodstock Gutter Installation
If your gutters received severe damage or you want to refresh your home's exterior, we have the gutter sizes and styles you need. After we measure your home, we can install seamless 5-inch and 6-inch aluminum gutters and 3-inch-by-4-inch aluminum downspouts. With over 20 different colors to choose from, finding a complementing gutter system is easier than ever. 
Once we install your new system, we'll dispose of the old gutters for free.
Woodstock Gutter Cleaning
Using a rope and harness system, one of our three-person teams can come out and remove 100% of the debris from your gutters and roof. While we're out, we'll also check your downspouts and clear away your driveway, walkways and patio, so your home looks its best when we leave.
Woodstock Gutter Maintenance
Homeowners can schedule regular gutter maintenance services to prevent costly repairs from damage that develops over the long term. During this time, our team will inspect your entire system, looking for potential damage or issues. Because we care of repairs promptly, your gutters will stay free-flowing and have a longer lifespan.
Woodstock Gutter Repair
With our experience and equipment, our team is well-equipped to repair almost any gutter damage. From bent to broken gutters, we can take care of all kinds of issues.
Other Services
While we specialize in gutter cleaning and repair, we also offer various other services:
What Are the Benefits of Choosing A Better Gutter Cleaning?
With our dynamic web presence and customer portal, we help Woodstock residents know exactly how our process works and provide real-time updates. You can schedule services and have our team show up and get the job done, even if you need to leave the property.
Since we can work without you on the premises, we let you know where the crew is at all times. Our system also sends regular email and text notifications to remind you when we'll be coming out and alert you when your service is complete. 
Get a Free Quote on Our Woodstock Gutter Cleaning Services Today
At A Better Gutter Cleaning, we invite homeowners in Woodstock, Georgia, to reach out about our gutter cleaning services. Our staff is available to answer your questions and explain how our process works. 
We can also email you a custom, complimentary quote in 30 minutes or less during our business hours. Contact us today to get started.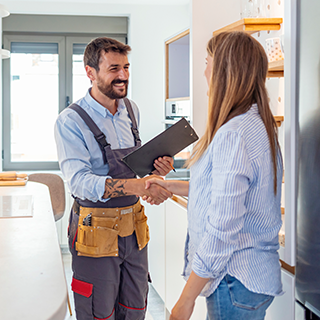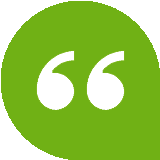 "If you are looking for a quality company to work with on a regular basis for cleaning your gutters, this one is it. I recommend this company to all my clients and I personally use them for my own home!"
SHELLEY, SATISFIED CUSTOMER