Gutter Cleaning Services in Atlanta, GA
Your gutter and downspout system collect rainwater and redirect it off your roof, protecting your home from moisture and water damage. Over time, debris like leaves or small tree branches will fall and collect inside your gutters and create a clogs.  When this happens, it's difficult for the water to flow through the system as it should. Water can then begin to either collect or overflow in the gutters, putting your home, lawn and property at risk.
It's also important to keep your downspouts free of debris. Downspouts drain the water off your roof and when they become clogged water will overflow from the gutters, which puts your home's foundation at risk, and can cause thousands of dollars in water damage.
For the Atlanta Area, with all our beautiful trees, gutter cleaning and downspout clearouts are a must.  We make it simple for you to handle this essential chore, at a price you can easily afford.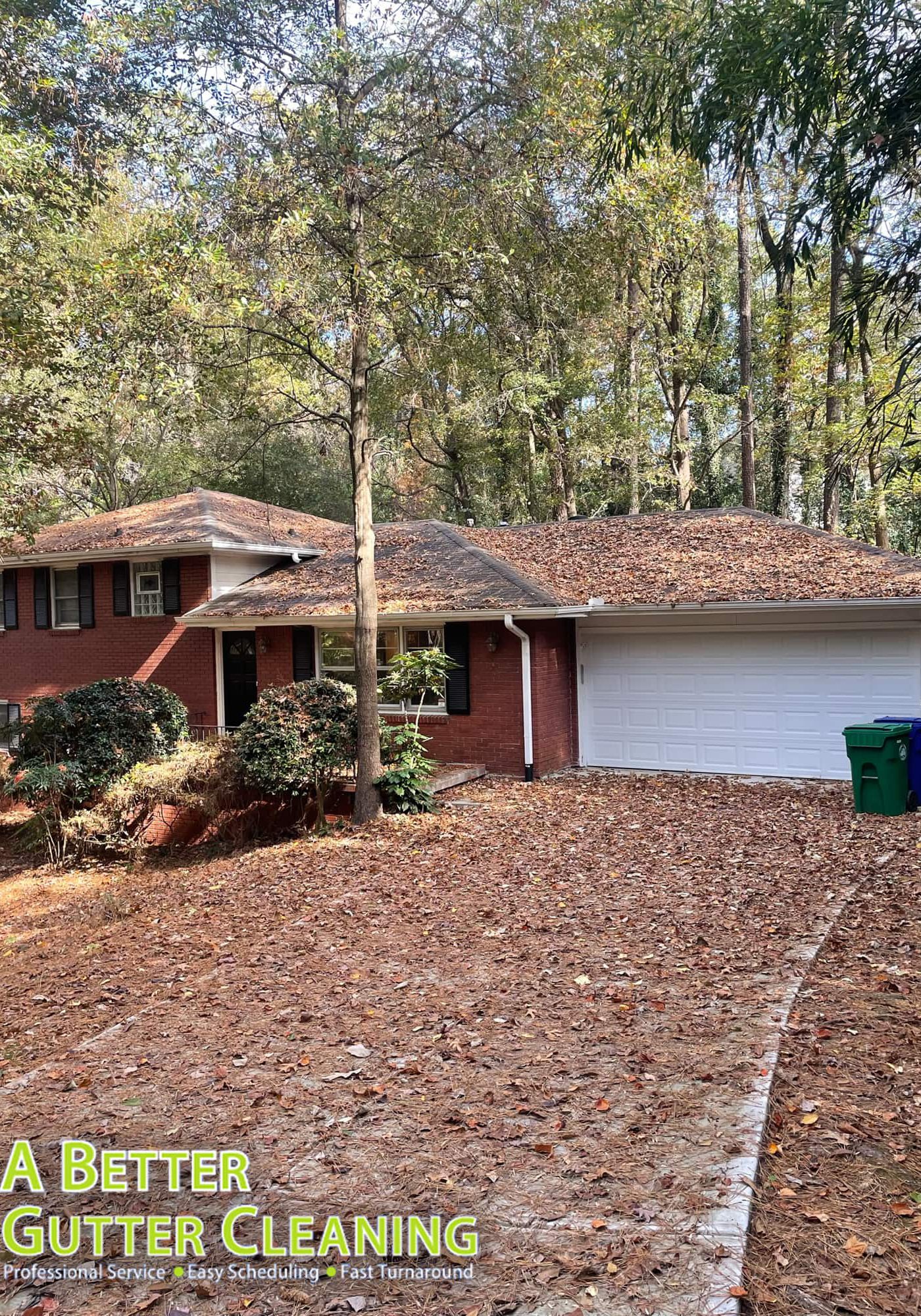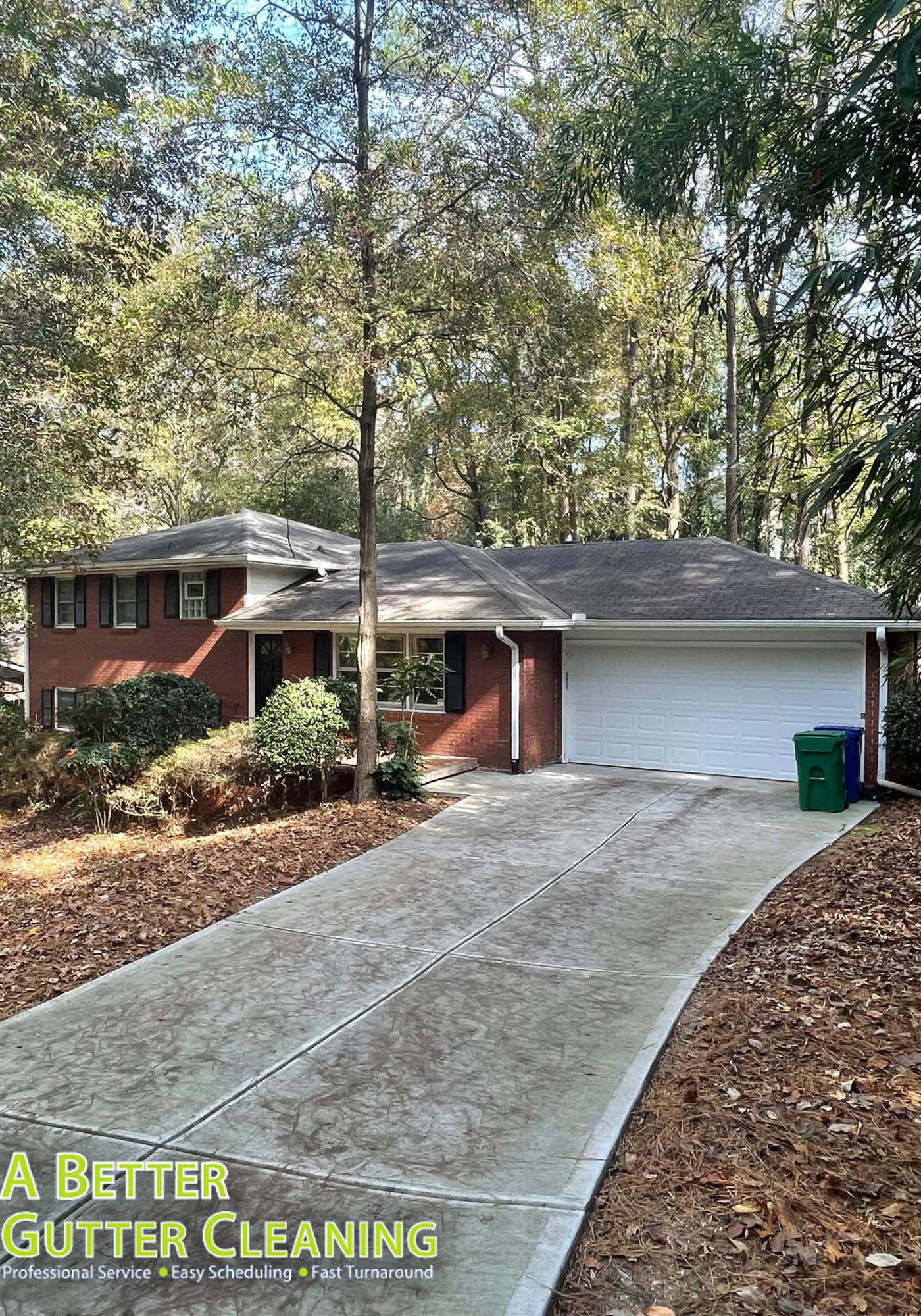 Residential Gutter Cleaning and Maintenance in Atlanta, GA

To keep your home and landscape protected and looking its best, have a regular gutter cleaning and maintenance schedule. If it's been a while, look for some signs that signal you may be due for gutter cleaning services:
Overflowing gutters.
Roof covered in debris.
Water marks.
Water damage.
Rust.
Small cracks.
Paint damage.
If you see any of these signs, A Better Gutter Cleaning can help!
Gutter Cleaning Services
Our roof and gutter deep cleaning services will clear the debris off your roof and downspouts and out of your gutter system. This service also involves checking and clearing your downspouts to ensure everything is flowing and functioning as it should. 
Once all this debris is out, you can count on our team to thoroughly blow off your driveway, walkways and patio and ensure your home and landscape look spotless before we leave.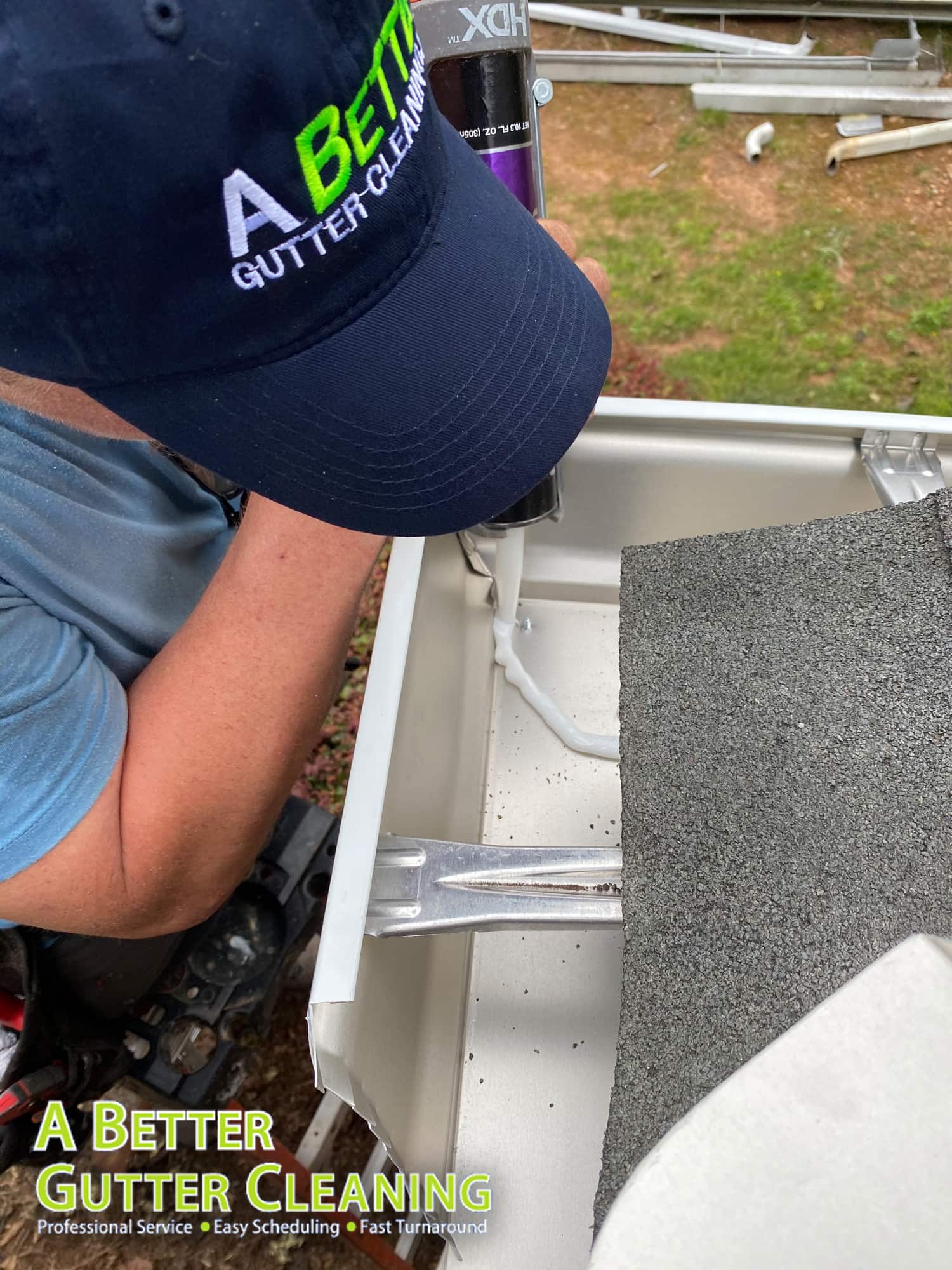 Gutter Repair Services
If we find any damaged gutters during the gutter cleaning service, we will let you know about those as well. We always come prepared with the necessary equipment on our trucks so we can take care of all your needs when we are out.  Sometimes gutters just need to be replaced and other times we can complete the gutter repairs for you onsite.
What to Expect From Our Gutter Cleaning Company 
When you work with A Better Gutter Cleaning, you can always expect the best quality gutter cleaning service. Our motto is "no unhappy customers" and we will do what it takes to keep you coming back year after year. Unlike some gutter cleaning services in Atlanta, our offices are local, and a manager can be at your house within minutes to address any concerns.  We really take care of our customers. 
Big company tech, small company service!
We have built our own custom database and text notification system to make your life easy.   Get a quote via text and email.  Schedule with 2 clicks.  Get text and email notification the day before we come out.  Then get a text when the crew is on the way.  Finally, you get a text and email once the crew is finished and you can easily pay online right from your phone! Pictures of your clean gutters will be attached to the invoice.
We can also provide quotes over the phone for any of our professional gutter cleaning services. Once you schedule your residential gutter cleaning services, we'll send out one of our highly trained gutter cleaning crews, who will carefully work using a rope and harness system to help protect your gutters.  
Throughout the entire process, we'll always keep you up to date with text and email notifications.
Reach Out Today to Receive a Free Quote on Our Gutter Cleaning and Repair Services
Ready to get started? Our gutter specialists here in Atlanta, Georgia, can give you a free quote in as little as two to three minutes. Reach out to us today and learn more about our gutter installation and gutter cleaning prices.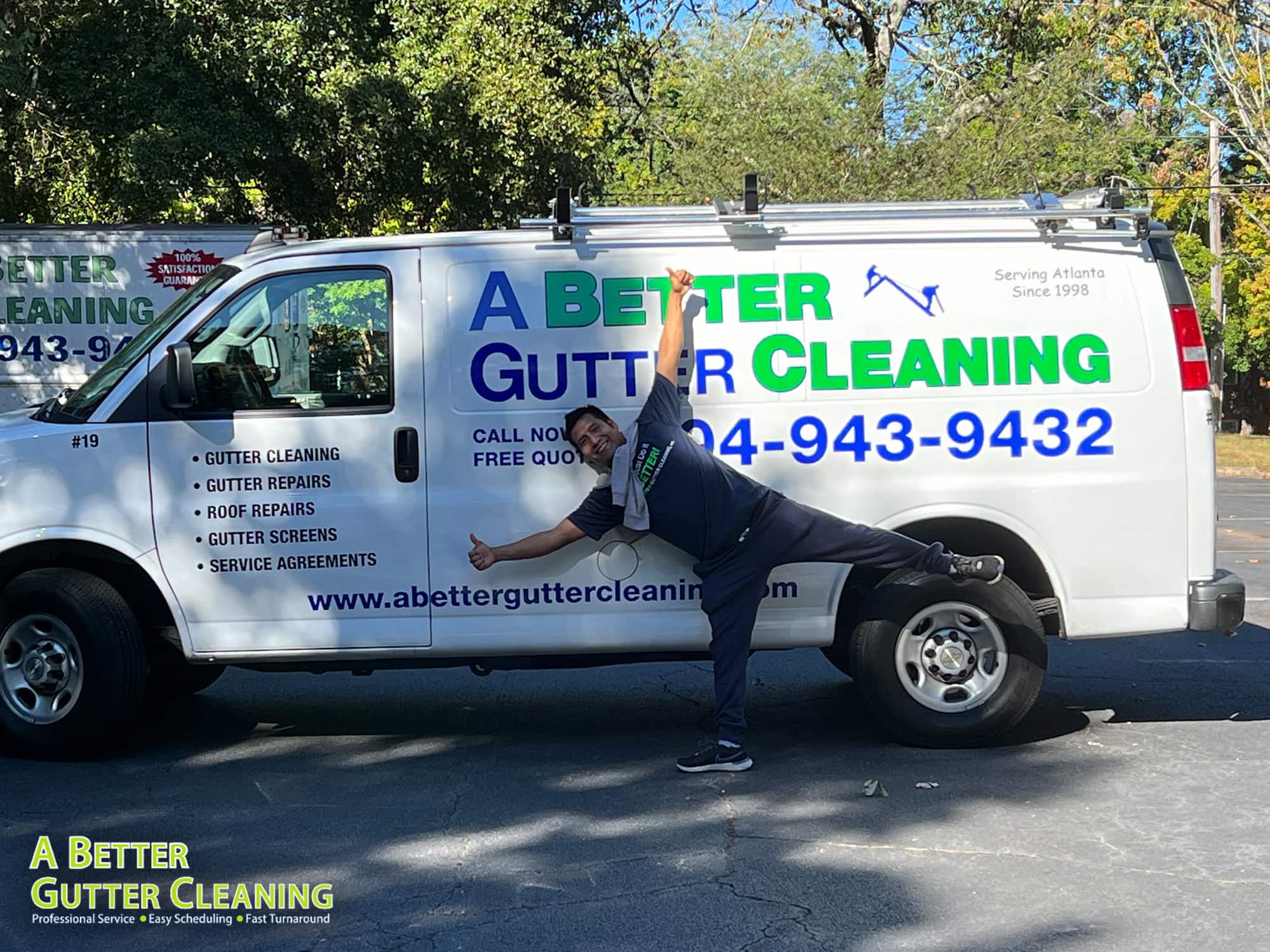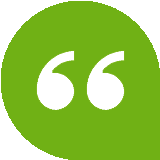 "If you are looking for a quality company to work with on a regular basis for cleaning your gutters, this one is it. I recommend this company to all my clients and I personally use them for my own home!"
SHELLEY, SATISFIED CUSTOMER