Gutter Cleaning, Repair and Installation in Milton, GA
Since 1998, A Better Gutter Cleaning has proven its reputation as one of the top-rated gutter cleaning companies in Milton, GA, and the surrounding area. Our gutter services and professional technicians add style and functionality to your home, providing exceptional results every time. Our teams are highly trained in the latest industry practices for cleaning, repairing, installing and protecting this crucial feature of your property.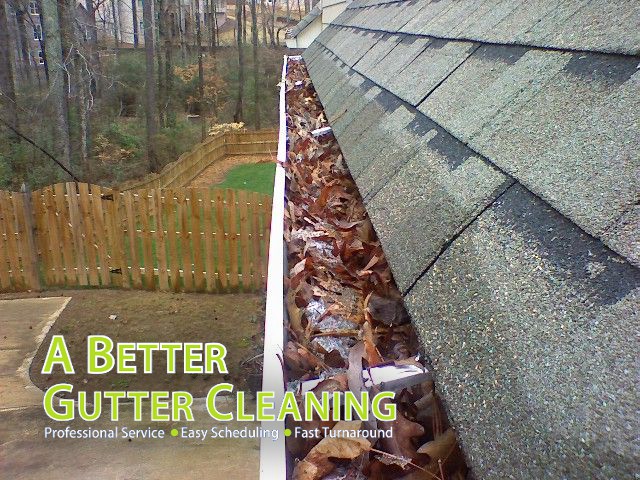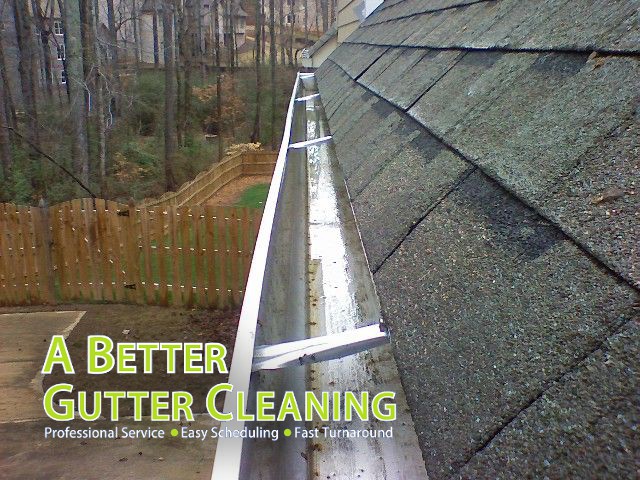 Providing Services in Milton & Surrounding Areas
Gutter Cleaning
Over time, especially during rainstorms and fall weather, leaves, dirt, branches and other debris tend to build up in your downspouts and gutters. This accumulation prevents water from flowing off your roof as it should, leading to clogs and overflows that can damage your property and affect its curb appeal. And while it's an essential chore in an area like Milton, GA, cleaning your gutters can require specialized tools and knowledge that our technicians have.
When you request our cleaning services, we'll make sure your gutters and the surrounding landscape are spotless when we're done with them. Our team will clear your gutters and remove any clogs, then blow the debris off your property, leaving nothing behind.
Gutter Repair
Without regular cleaning, your gutters can quickly fall into disrepair. Other external factors, like sudden temperature changes or flooding, can also leave your gutters needing extra care. Some signs you may need to have your gutters repaired include:
Leaking, overflowing or pooling water.
Bent or sagging gutters.
Loose or rusted gutters.
Every home in Milton, GA, deserves to have a dependable gutter system, and our repair services will keep your home looking its best even as the seasons change and inclement weather brings heavy wind and rain.
Gutter Installation
Sometimes, it's best to start fresh with new gutters for your property. Our gutter installation services in Milton, GA, can meet these needs. We offer a range of gutter options, including 20 color choices to fit your home's aesthetic. Seamless aluminum gutters are the best fit for most homes, and we install 5- and 6-inch varieties. We also provide large 3-inch by 4-inch downspouts, which prevent clogs and are easier to clean.
Why Invest in Services From a Gutter Cleaning Company?
You deserve the best in gutter care, and A Better Gutter Cleaning is ready to provide the services you need. As we go through our industry-leading process, we'll keep you updated with our dynamic customer portal, even if you can't be there for the appointment.
Alongside our gutter protection and repair services, our team is also ready to improve your home through:
Request a Free Quote for Your Milton Gutters
At A Better Gutter Cleaning, we strive to live up to our name every day through responsive customer service, prompt turnaround times and effective techniques perfected through decades of experience. If your gutters, shingles or vents need servicing, get started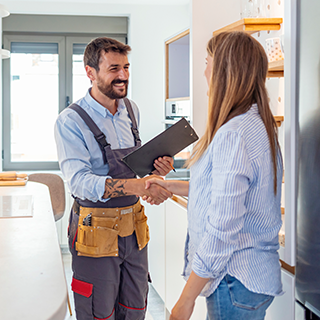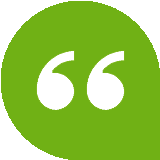 "If you are looking for a quality company to work with on a regular basis for cleaning your gutters, this one is it. I recommend this company to all my clients and I personally use them for my own home!"
SHELLEY, SATISFIED CUSTOMER